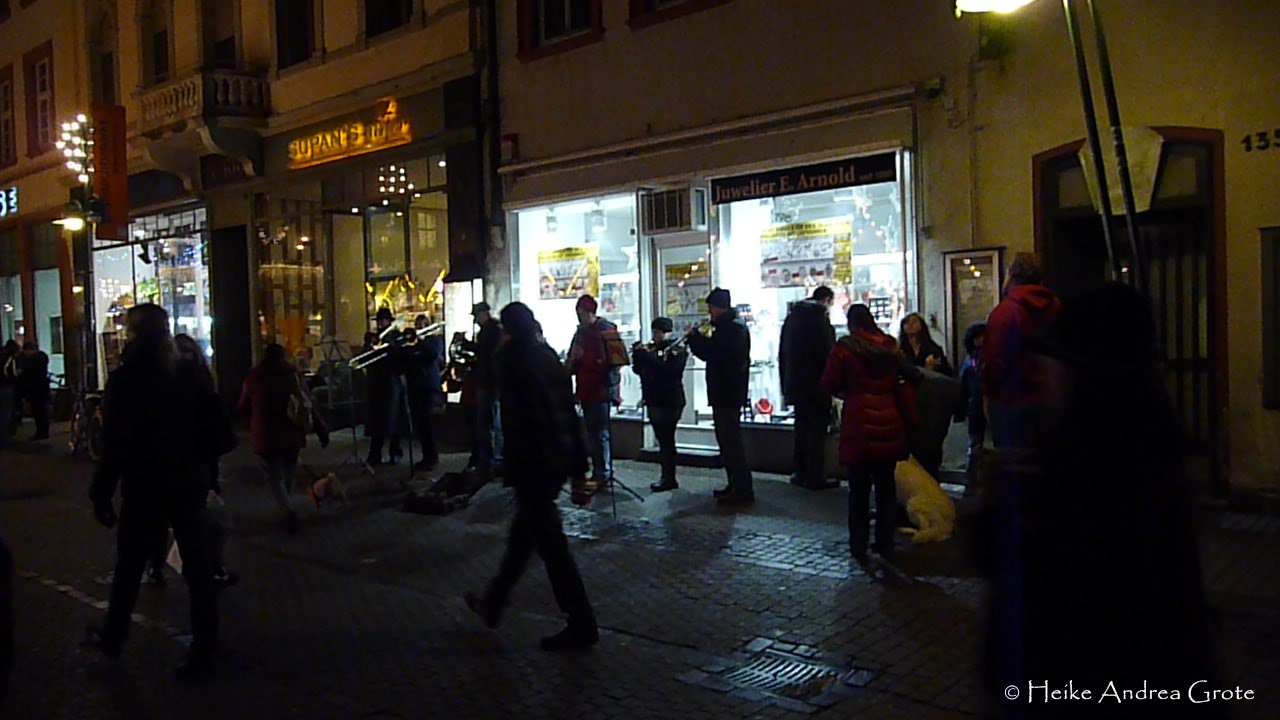 At frist we meet a brass band.
Don't you think, that christmas songs sound very lovely when they are played by a brass band?
First Cherry took the mountain railway to that part of the christmas market,
which happened in front of the Heidelberg castle above the city.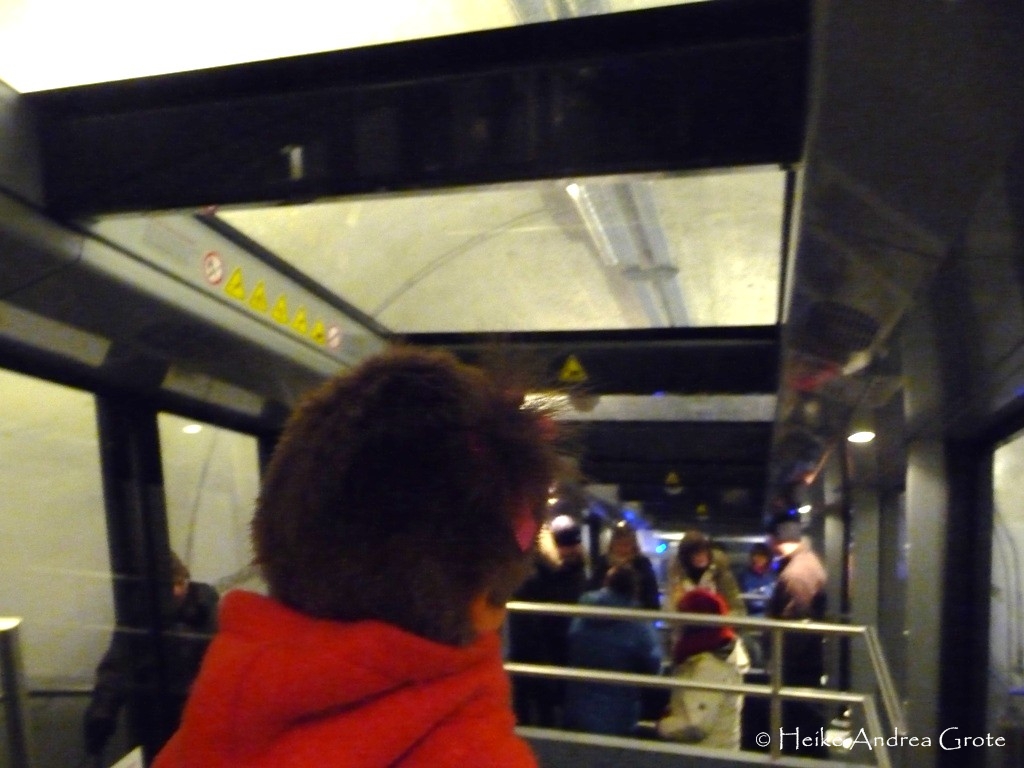 The first booth was about finnish "Fire-Salmon".
The people sat around the fire place.
The colours of that castle christmas market were really impressive.

Nearly every tree was lightened up!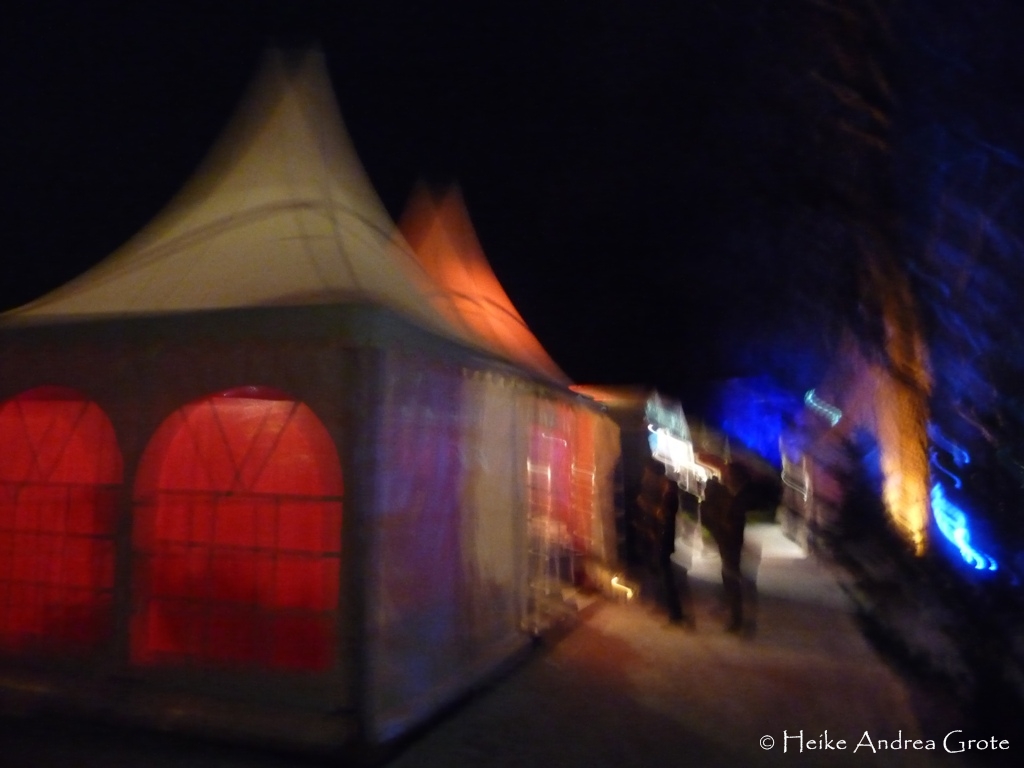 People wandered at little pathes between the boothes and took photos.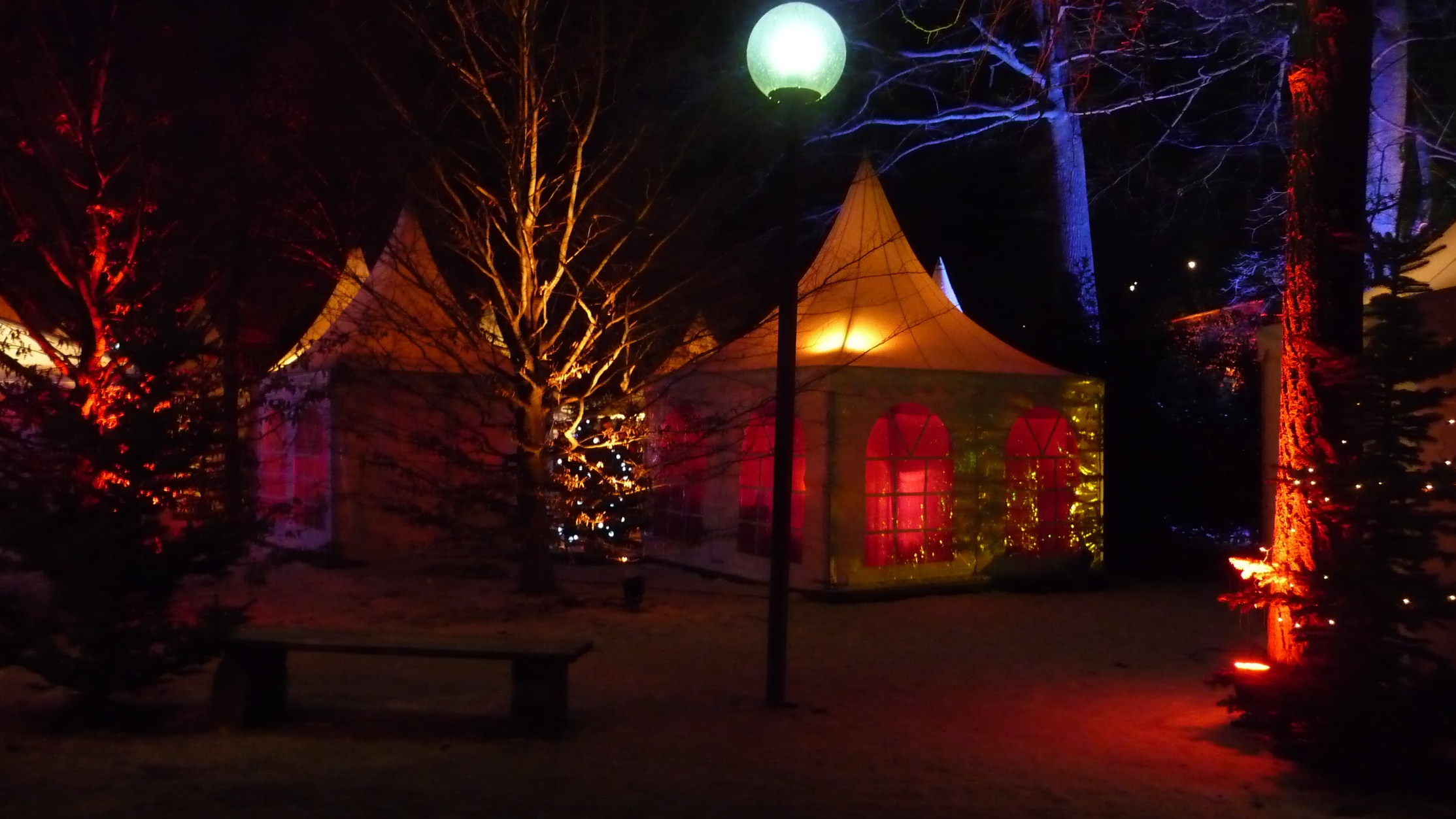 The boothes had a middle aged style. I liked that.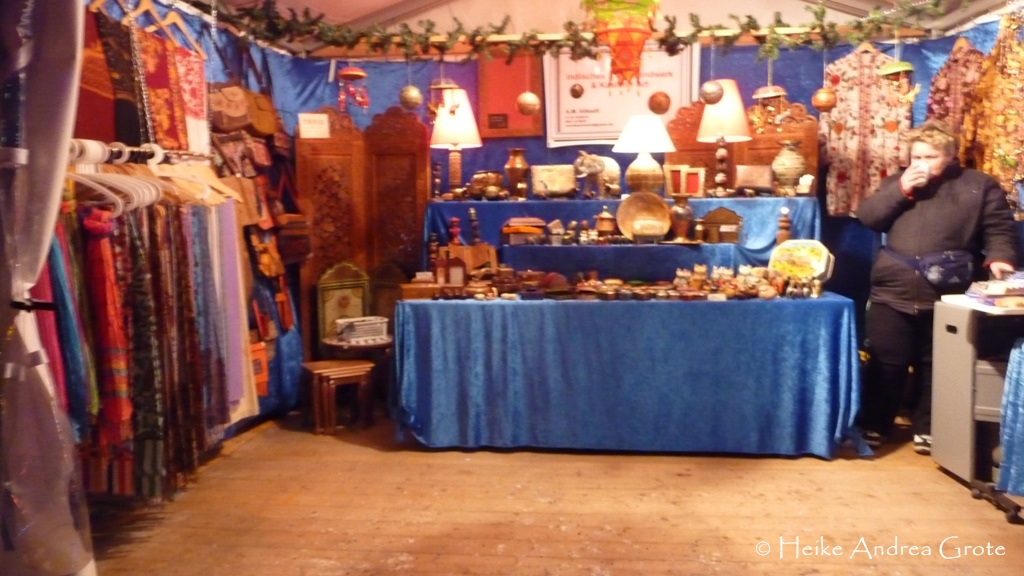 More colours :o)
The sight from the castle christmas market down to the city was very impressive.
We could see the city christmas market at the distance.
Iluminated castle of Heidelberg.
I was very impressed by the lovely colours they used.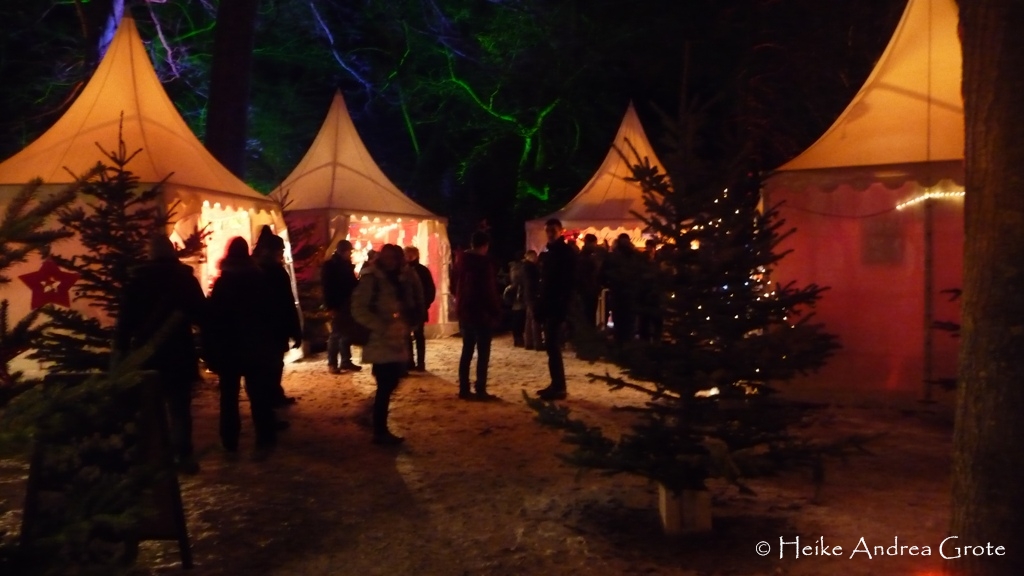 This castle christmas market was very charming, because of special spots, like this one.
It was an open fireplace, where people could stay around and warming themselves.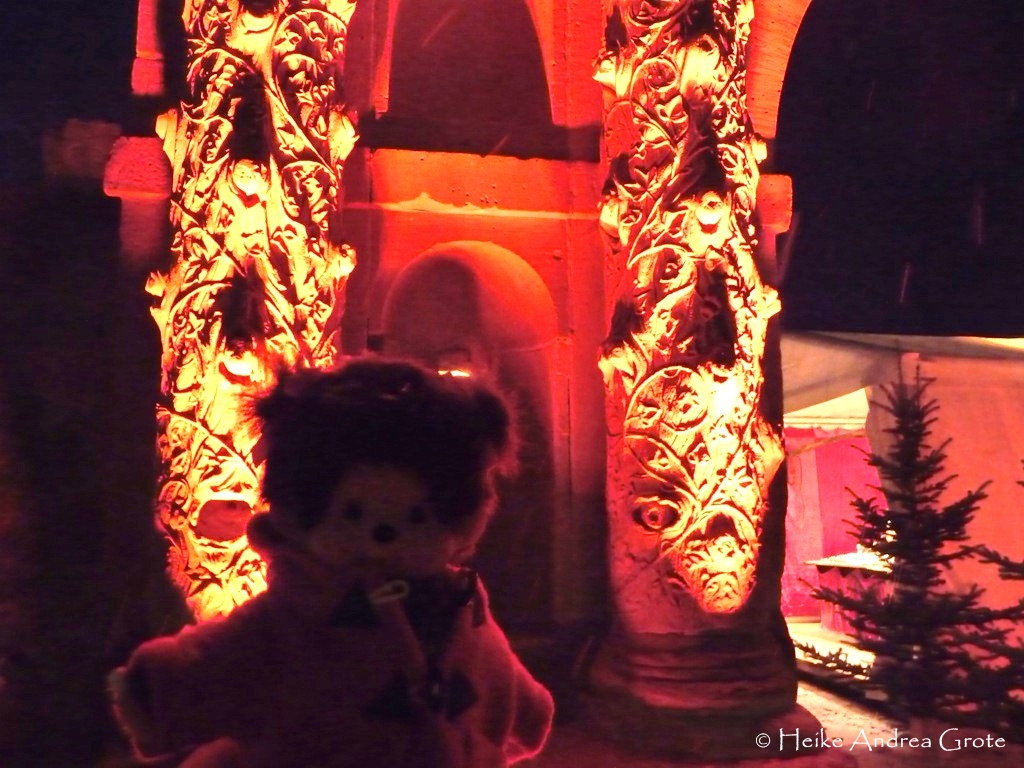 Cherry in front of a castle archway.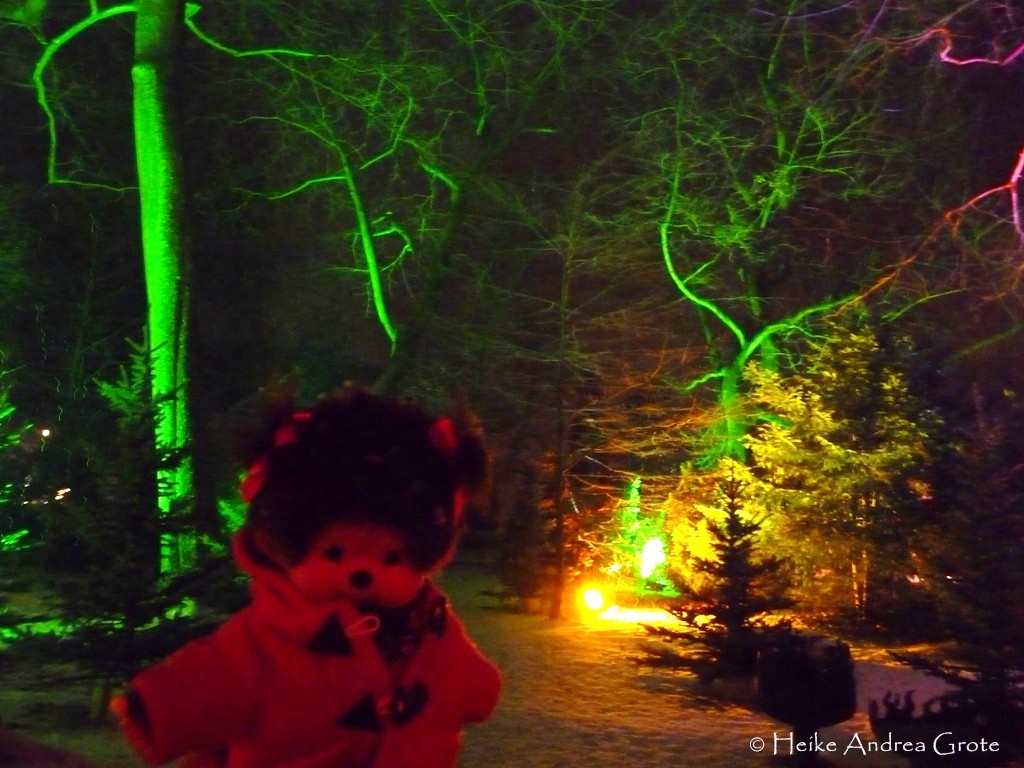 Monchhichis love coloured places :o)
Monchhichis like to be photographed in coloured places :o)
v
Cherry at the entrance of the mountain railway,
which brought us back to the ground to the city christmas market.
Waiting for the railway.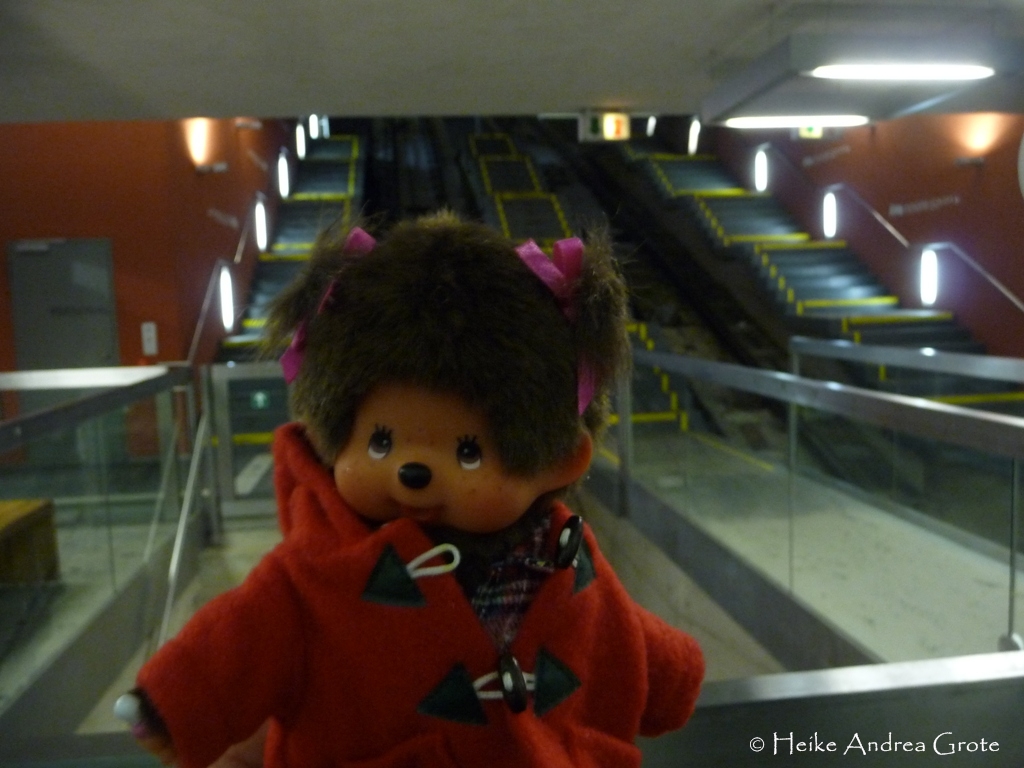 "When will the railway arrive?"....Oh I hear it!
Cherry in the railway.
Wow, this is exciting...I am at the front of the railway!
The railway begin to move!
I took a photo of that house, because it looked so romantic
with its colours behind the snowy street.
It was like a look into the past, like here: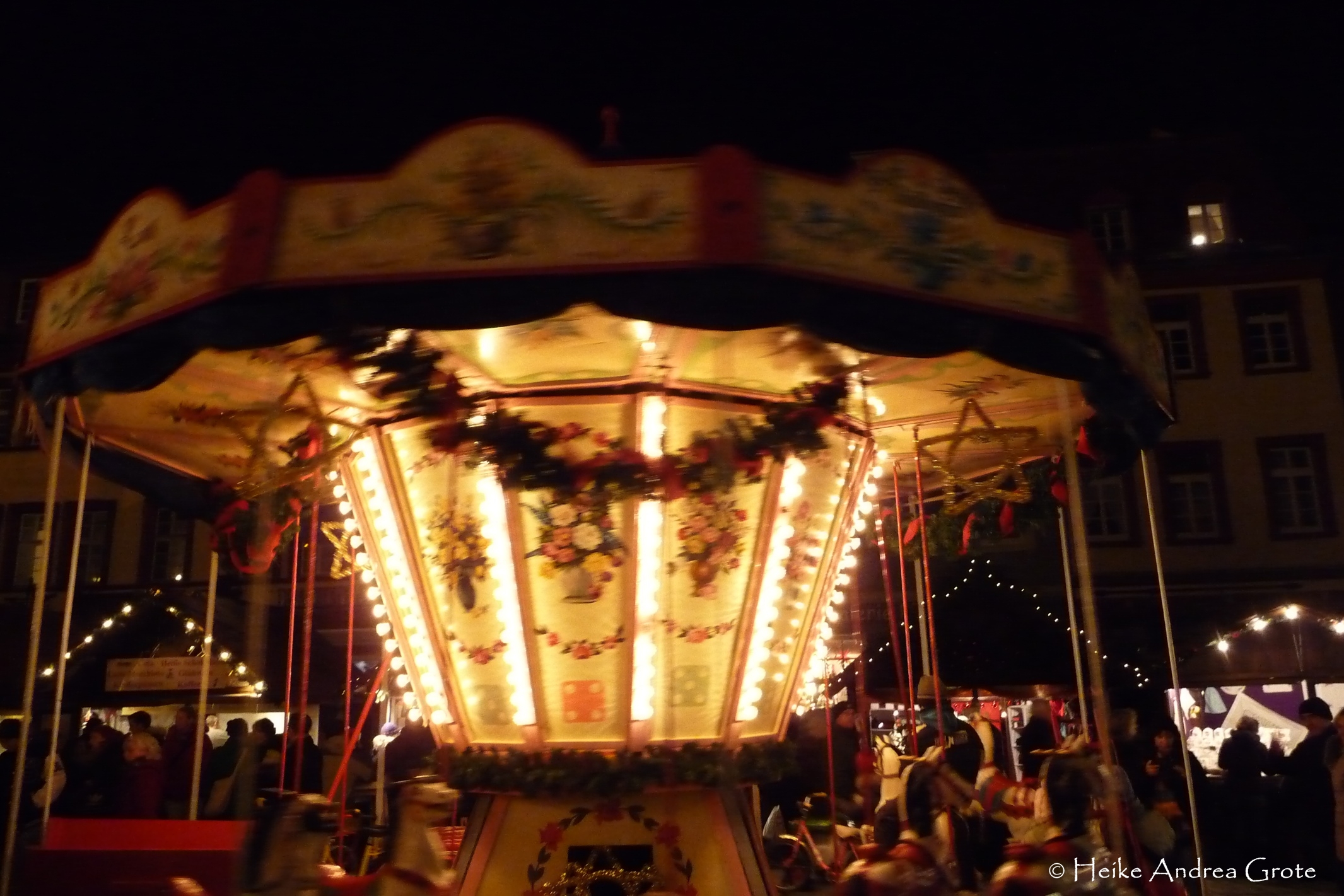 I like those vintage caroussels.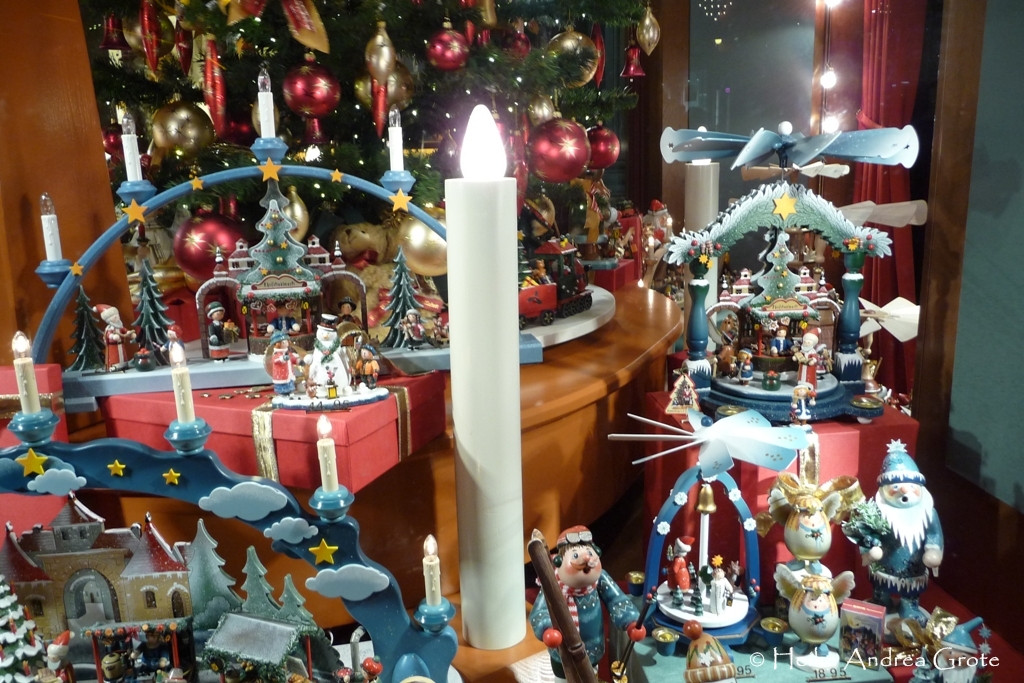 A christmas shop window in Heidelberg near the christmas market.







Another christmas shop window in Heidelberg near the christmas market.









I love to eat crÍpe, above all at the christmas market.

Do you want to see, how my crÍpe was made? Then watch this:



















Typical christmas booth.









At that evening it snows at the christmas market. Emily had fun with the snow.










Very coloured christmas booth where candles, lights and mini guitars were sold.










Candles in snow.









The crib.










Church of the holy spirit in Heidelberg.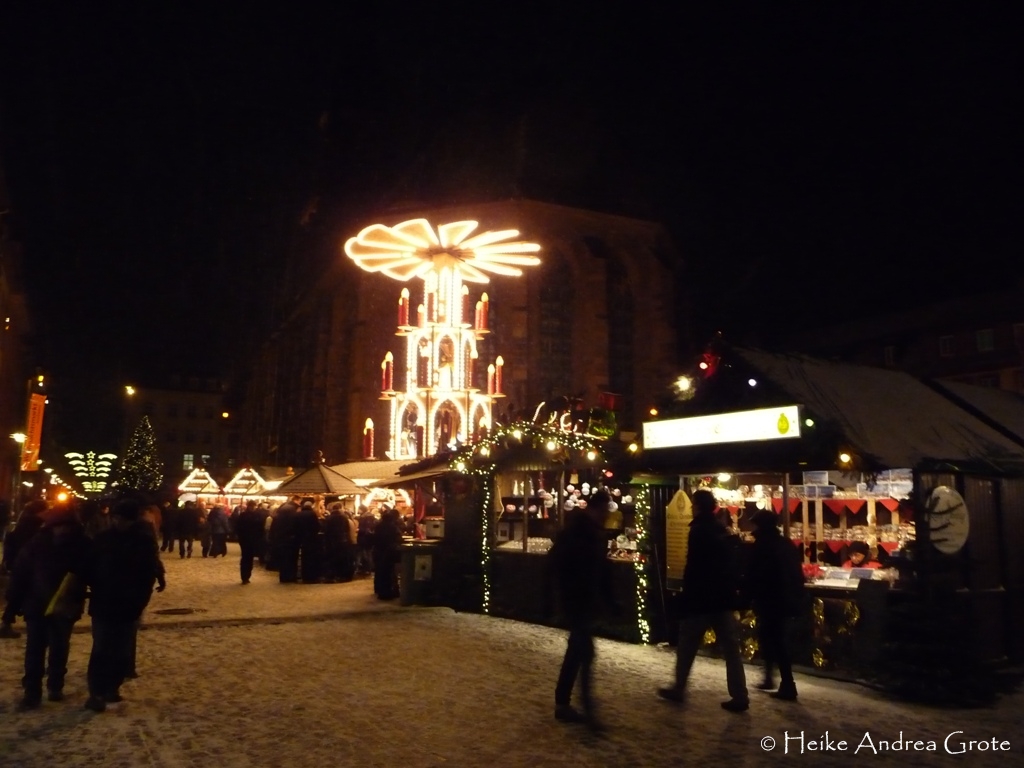 The christmas pyramid in Heidelberg.












Cherry and her friend had a lot of fun at the christmas market in Heidelbrg.
Bye bye till next time!