This is a teddy in a snow globe.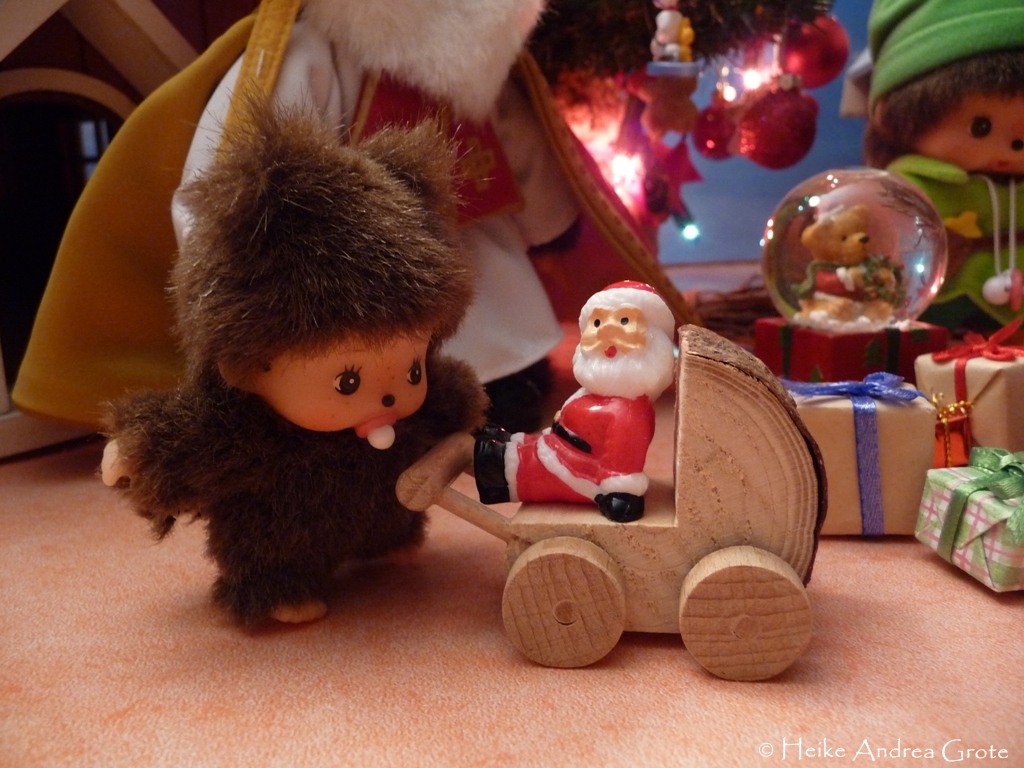 "Dear Santa, I prepared a new toy. It is a mini Santa as a doll in a doll's pram."
Santa says: Wow, this is my favourite toy.
And the little elf girl is very happy ♥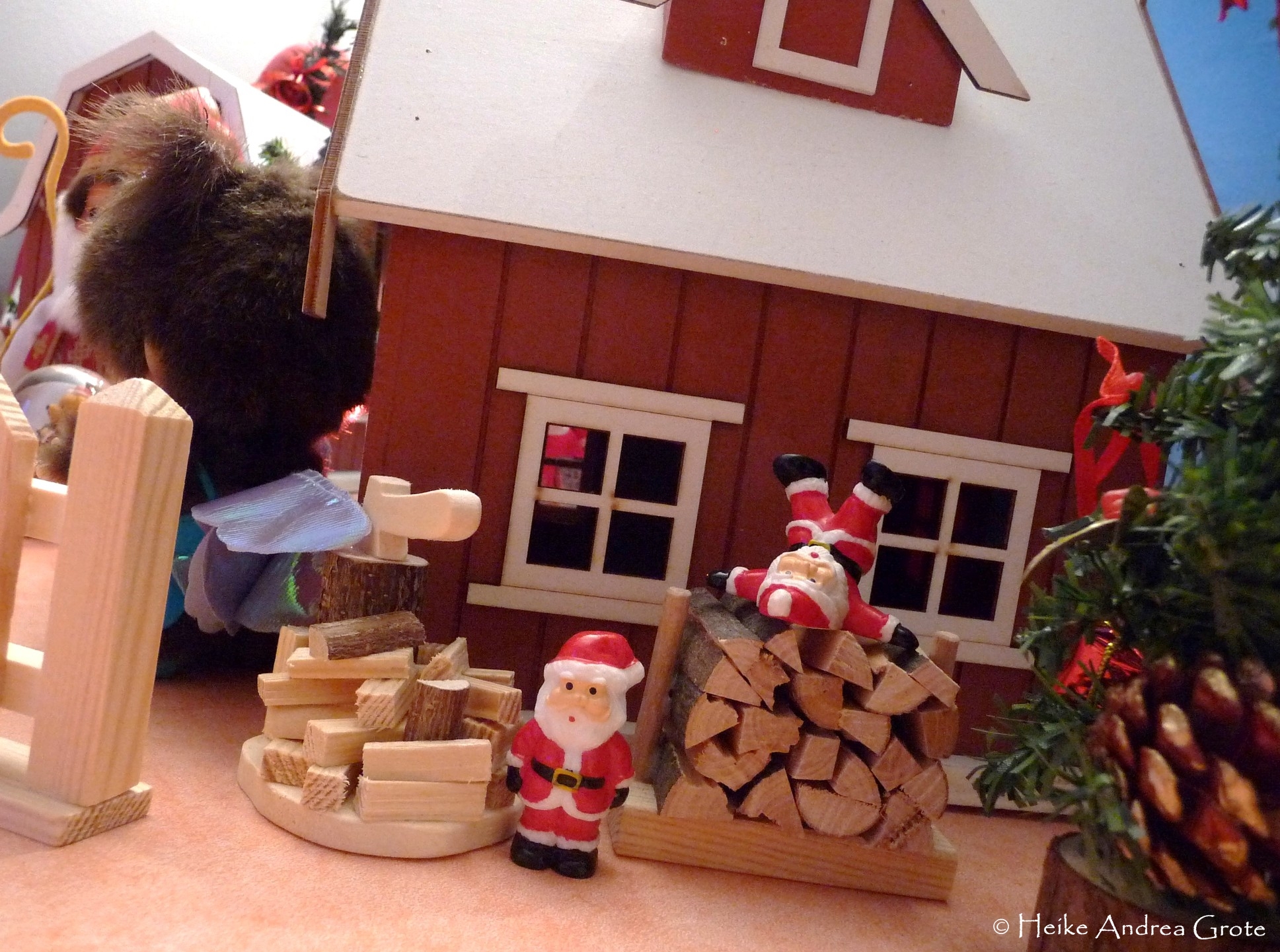 The mini Santas like to wander around.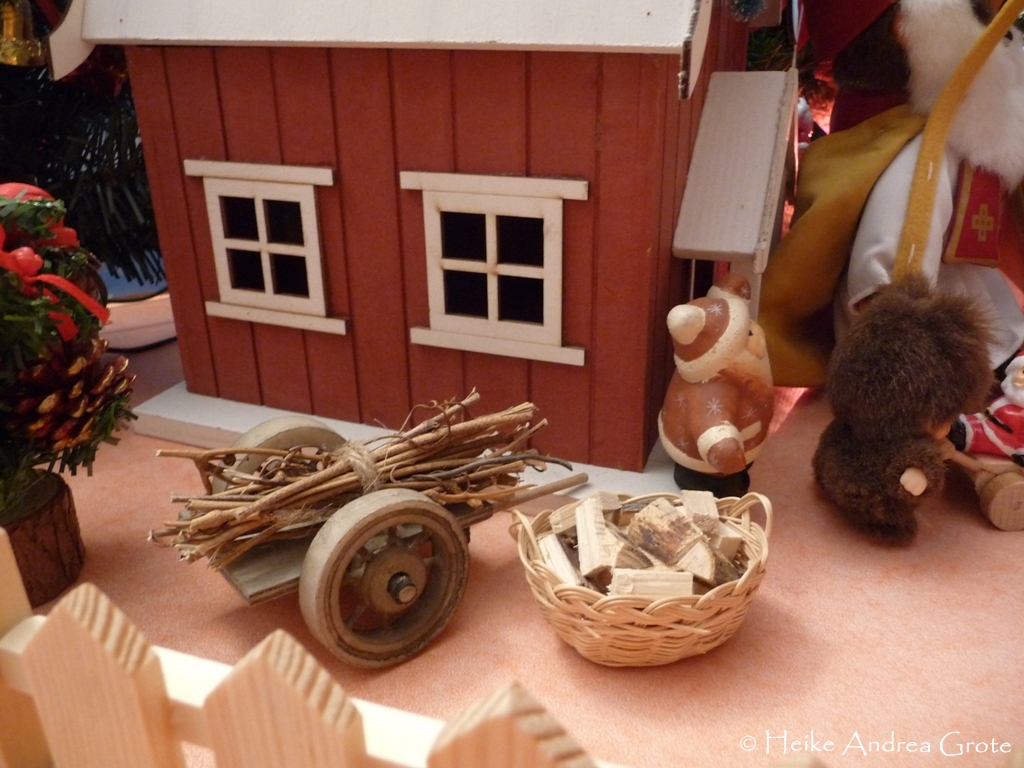 I wonder, wether Santa discovered me.