Hi, my name is Heike and I am happily married to my best friend
whom I know since I was 17 years old.
I live in a small village in Germany.
I´m interested in many subjects
and I´m always glad to use the internet for new input.
O.K.,who am I?
May be you can get to know me better through reading my hobbies :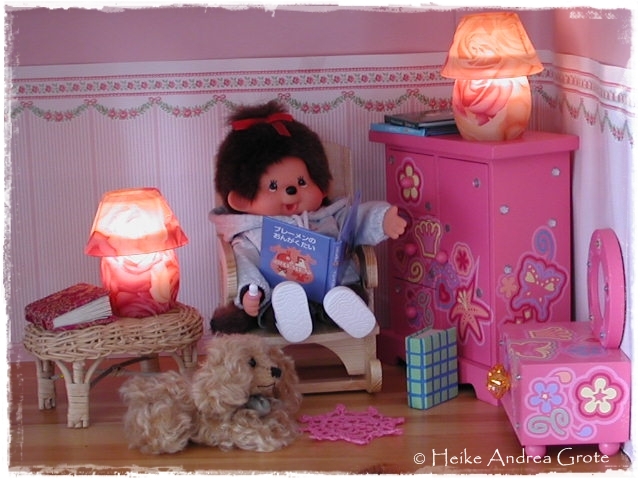 I like to read books from different authors
and could spent hours in bookstores searching for exciting publications.
I began a booklist on my homepage, where you could watch,
which books I´ve already read.
If you are interested in the books I've read,
please visit my webpage Heike's Booklist.





Art
I paint and draw, create collages from photos and paintings.
I love to write with calligraphy fountain-pens.
I have a lot of fun to visit museums, above all museums with modern art.
While I walk through a museum I take photos or I film the art.
So I have a nice souvenir from the exhibition. You may visit my page Heike makes Art.






Music



I´ve learned to play different instruments and even like to hear and watch music.
If you like to watch more about interesting music you may click on my Music Page.





Computer and Multimedia

I am delighted to use my computer
for my hobbies and to create my homepage.
I am always interested in new multimedia web applications.
I am a member in different communities
and love to travel though the internet to get to know new influences.










Photography



I always enjoy to take photos in every situation of live.
Above all I love to photograph my Monchhichis.
I have great fun to create scrapbooks and photoalbums with my photos.
If you are interested in my photos I want to invite you to visit my Photo Page.





Movies and Series



It gives me great pleasure to view movies.
Movies I like are for example:
Amélie, The Birdcage, Pretty Woman, Romuald et Juliette,

Frankie and Johnny, Lost in Translation,

The big Lebowski,The Royal Tenenbaums, The Darjeeling Limited,

The Life Aquatic with Steve Zissou.

The TV-Series I like most are
Northern Exposure, M.A.S.H., Friends, the Big Bang Theory, Modern Family
and the british comedy serie Absolutely Fabulous.


Since years I have a lot of fun to collect movies and TV series at DVD.







Monchhichi

I collect Monchhichis since I was 11 years. My first Monchhichi (which I still own)
was a girl. My friends and I took our Monchhichis to school.
The whole day the sat on our schooldesks.
Here in Germany they are very rare to find.
I do not buy every new Monchhichi, but only those ones whom I find cute.
I love to put my Monchhichis in layouts and take photos of them,
which you can watch at Heike's World of Monchhichi.
Japan


A huge interest of me is Japan. Since childhood I was influenced
through japanese toys like Monchhichi and Hello Kitty and when I
grow older I began to interest myself in the japanese culture and history.

Kawaii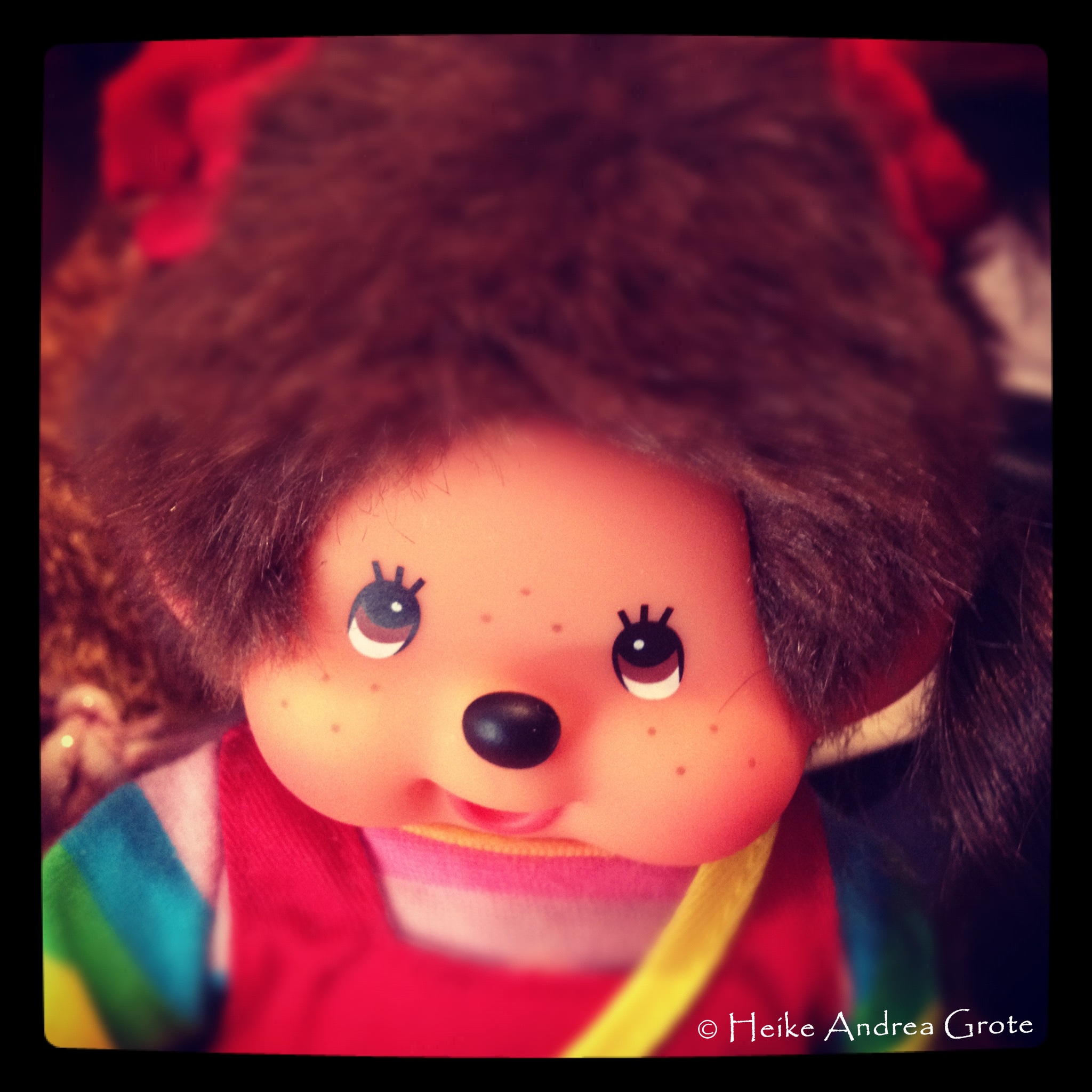 I love the japanese world of kawaii characters.
My favourites are Hello Kitty, Charmmy Kitty, Rilakkuma,
Kutsushita Nyankon, Kireizukin, Fairy Tale World,Café Café and Sentimental Circus.
And I like the mini products from Re-ement. I saw the boxes
in the internet and was excited about all the cute products they made.
They often fit perfectly for my Monchhichi layouts.
Collecting
I like to collect lovely stuff like
art-postcards, stamps, stickers, stationery,
handbags, music boxes, hand-puppets, vintage goods
and everything which is kawaii.








Scrapbooking


I love to "play"with any kind of paper like during doing scrapbooking,
creating art journals (my Moleskine see above),
writing on stationary and collecting cute notebooks.





Pen Pal and Swaps




I like to write letters to people from all over the world.
I also like to swap friendshipbooks and packages with cute items.








Create a playlist at MixPod.com


Copyright of the Monchhichi photos by Heike Andrea Grote.
You are not allowed to copy or publish them.
Thank you.